What is Forging? and It's uses?
What is Forging?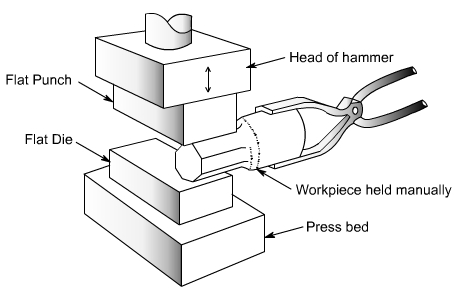 It is a process in which the metals and alloys are changed to the specific shape by compressive forces exerted by some external agencies. These external agencies may be hammers, rolls, press, and an upsetting machine.
The portion of work in which forging is done is called
Why forging is used?
Forging is used when a less complex object is needed to manufacture and of less heavyweight.
It is used to get greater strength, high tensile strength, a high degree of surface finish, greater productivity, more reliability, greater.
Where forging is used?
Forging is used in making railroad equipment, small tools, automobile tools and parts, in aviation industries, etc.